These pendant lights were a quick project to put the finishing touch on our hall bathroom remodel. We purchased a set of pendant lamps online and were sorely disappointed with the quality of construction. The 'wood' cap was cheap thin metal with a wood-grain sticker applied. They certainly weren't going to work in our beautiful new bathroom.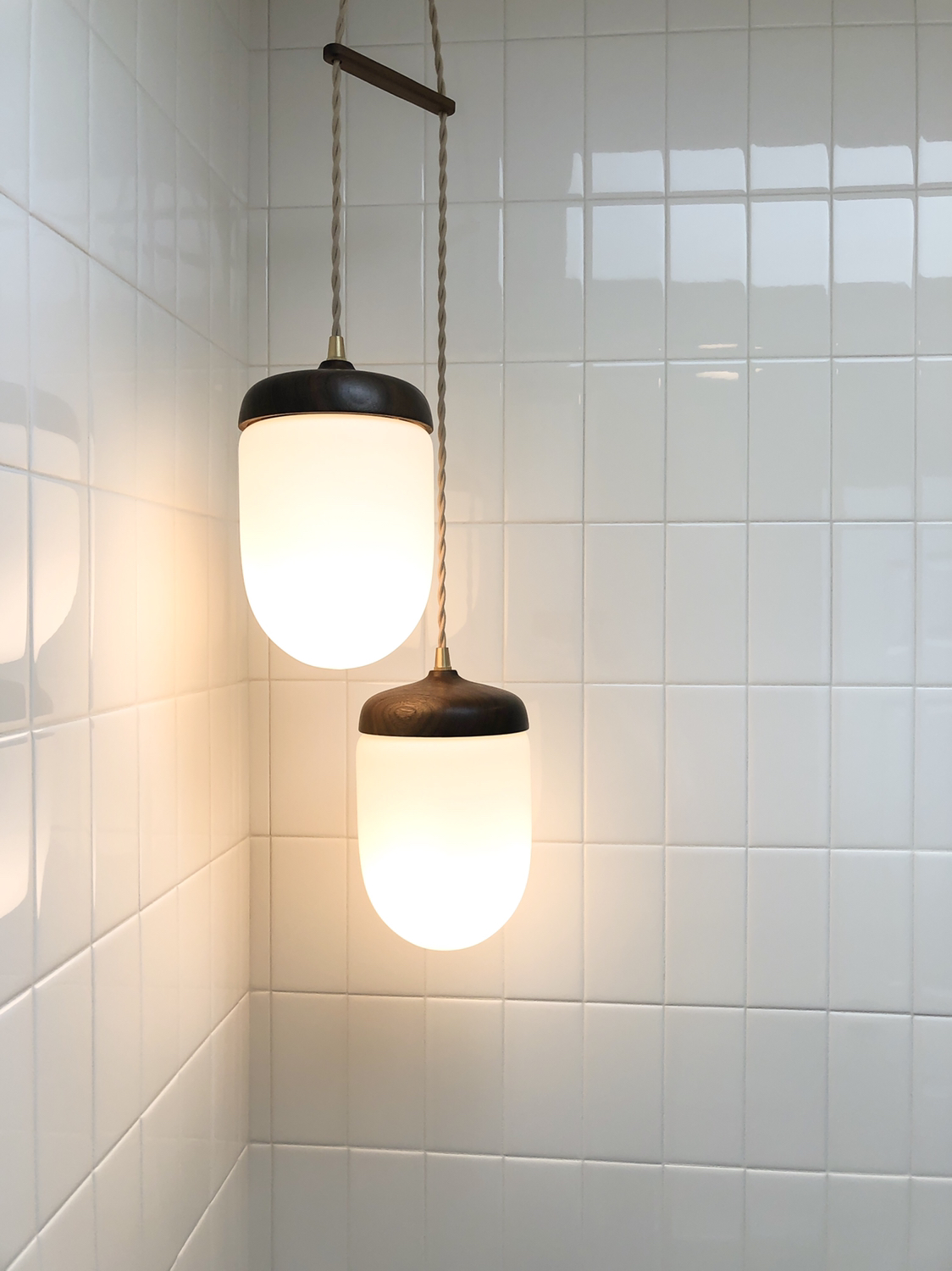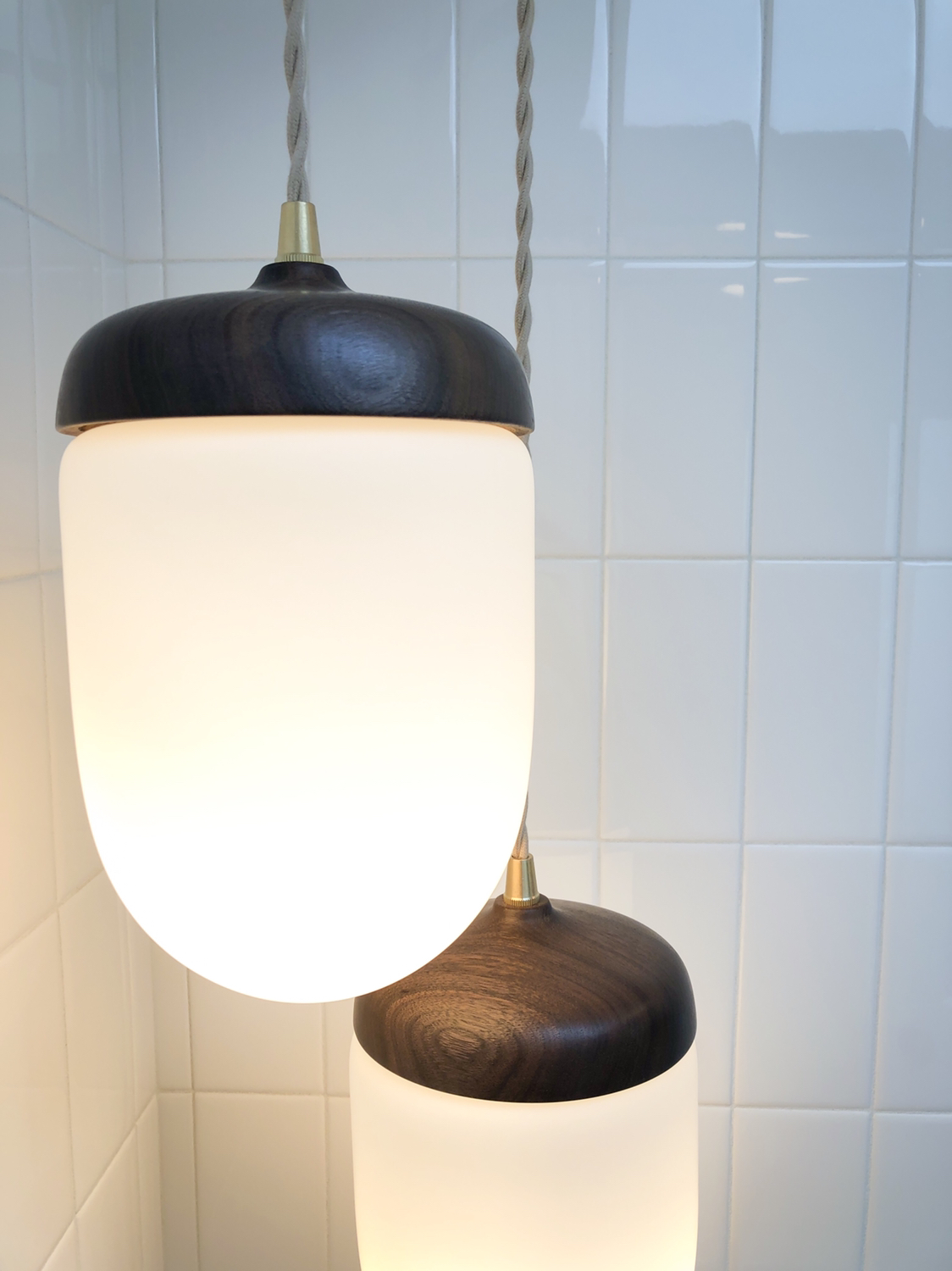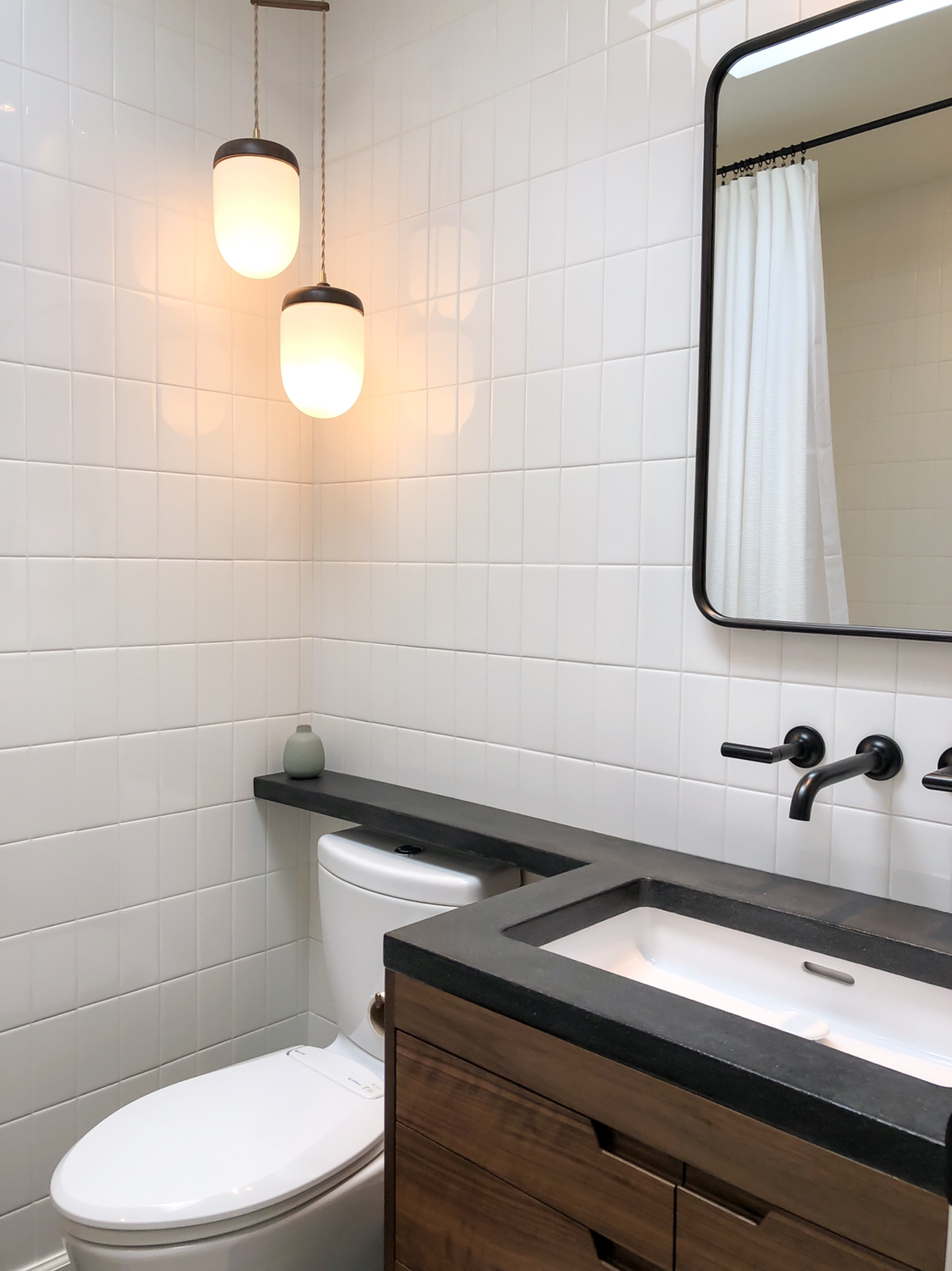 We liked the overall shape of the lamps, so we kept the original glass shade and decided to turn a new set of caps out of solid walnut. I purchased a set of three bowl blanks from eBay for $15 and used my small 10" Harbor Freight lathe to turn new tops. We tried to keep the 'acorn' look of the original lamps, and I think we were successful in that effort. The two turned tops have some slight differences between the two, but I think that simply adds to the visual interest of the pair of lamps. This is my first turning project that actually made it into the house.
With the turning completed, we needed to complete the lamps. The cheap power cords they came with had to go and we replaced them with antique-style twisted cloth wiring paired with solid brass nuts and washers. A small walnut bar spaces the two lamps the proper distance from one another and a dual-port canopy connects the cords to the ceiling power supply. See the hardware list above for links to all the parts.