This is our floating credenza / entertainment center, commonly called a "fauxdenza" by various online bloggers. It consists of three cheap IKEA kitchen cabinets, mounted low on the wall and topped with some solid walnut. Since we wanted our cabinet to fit various media equipment, we had to get a little creative in how we mounted them on the wall to create some additional depth on top of the 12" provided the cabinets. To do that, we simply stacked two 2x4's on the wall and then mounted the IKEA cabinet rail to those 2x4's to give us an additional 3" of depth in the cabinets, as well as create a nice channel for air to flow behind all the equipment.
Constrution was very easy, just glue together some pieces of wood. The only difficult aspect was getting tight miters across the wide boards. I did this with my circular saw and an edge guide, but a track saw would be much easier. It's important to make sure your glue up is perfectly flat without any cupping and that your saw is set to 45 degrees, or your miters won't close up. There are bound to be some small gaps in the corner, so to take care of those, I burnished/rounded the corner by rubbing a screw driver shaft across the corner to roll the wood over into the gaps. It worked really well to close everything else and make it all look nice and tight!
The two pieces of wide walnut ready for glue up.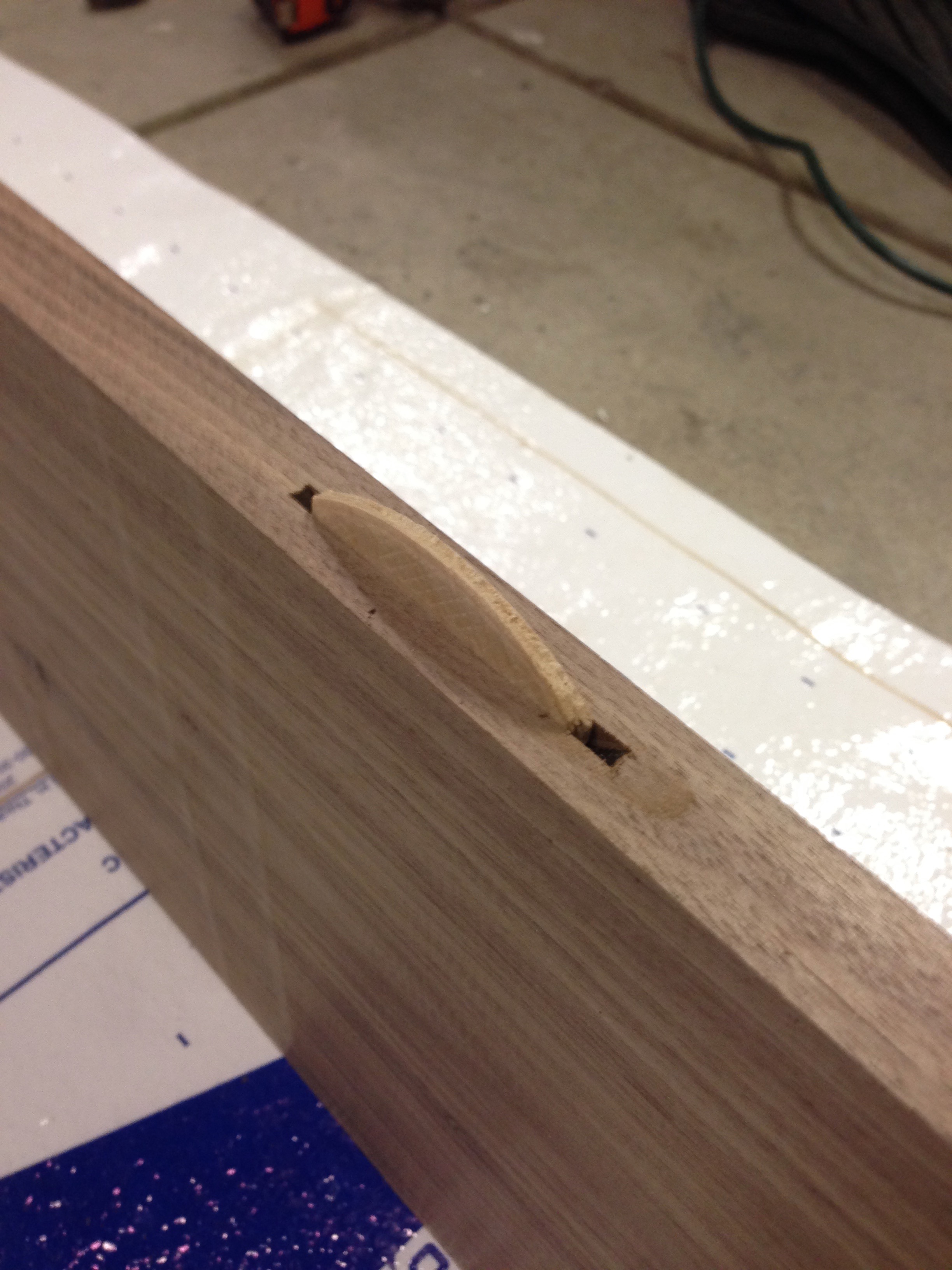 Biscuits to help keep these long boards aligned to reduce sanding later.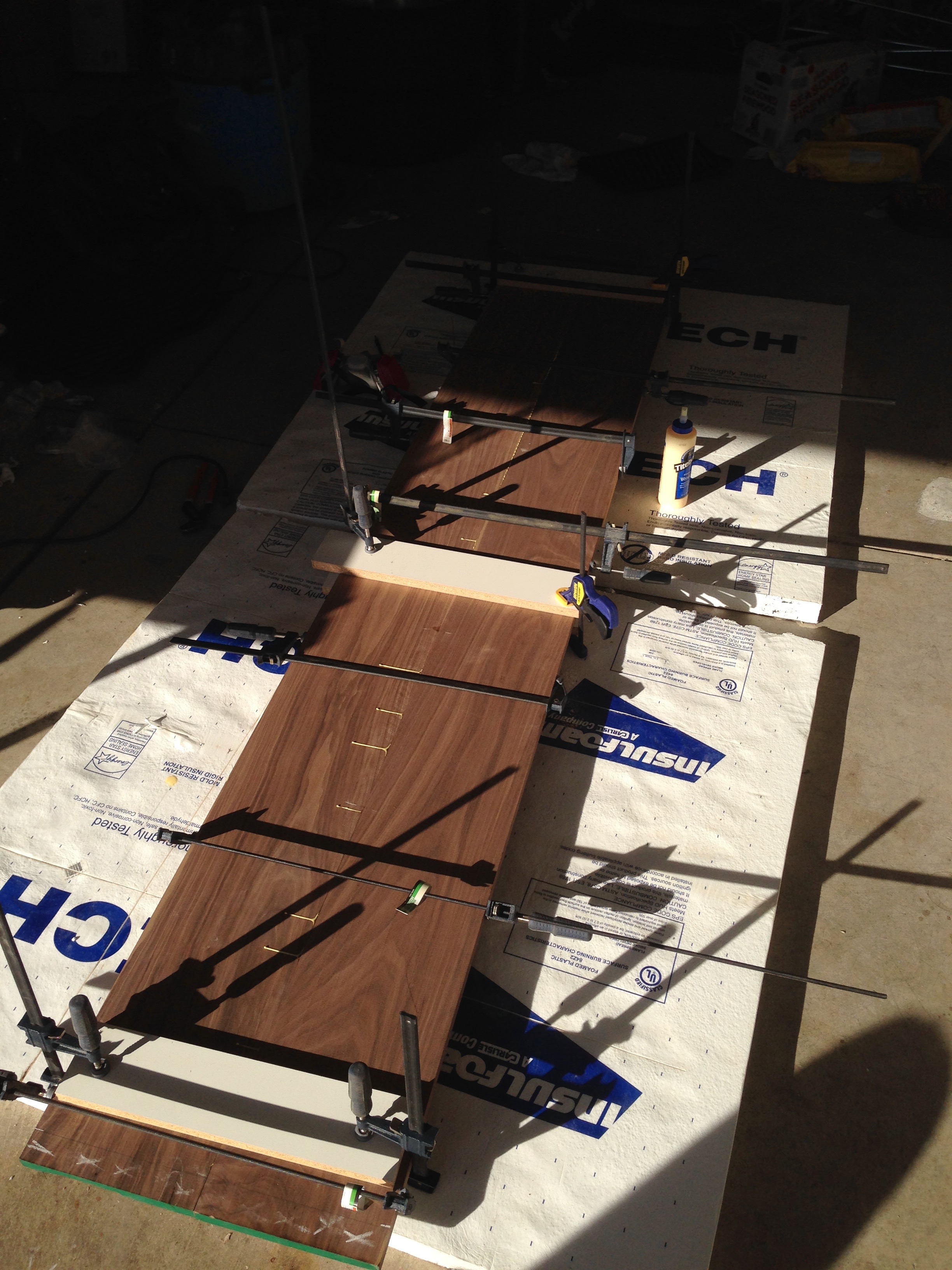 Glued up. Using some cauls to help keep the panel as flat as possible.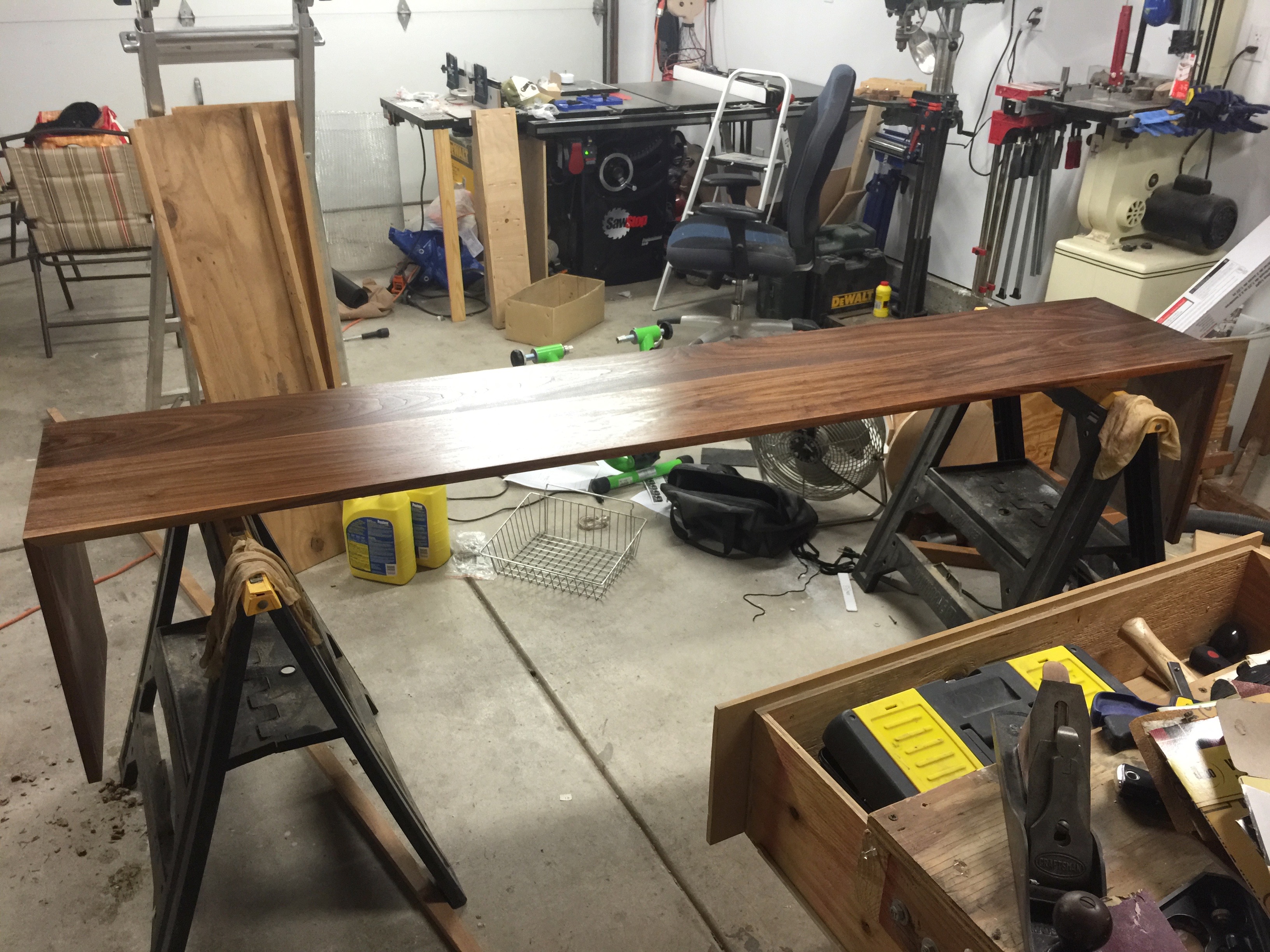 Applying Finish!