This is a really quick set of wall sconces I built for our bathroom remodel. The lamps are based on a pair of mid-century teardrop pendant lamp shades that we purchased off eBay. I drew up a quick arbitrary curve shape in SketchUp, then printed it out and cut a template on the bandsaw. To create the final piece, I first rough cut the shape on the bandsaw, then used the template to flush trim the piece to the final shape. Once flush trimmed, I then routed a groove down the back side to provide a small recess for the power cord, and drilled a hole in the end to feed the power cord through. All edges were then finished with a 1/8" roundover.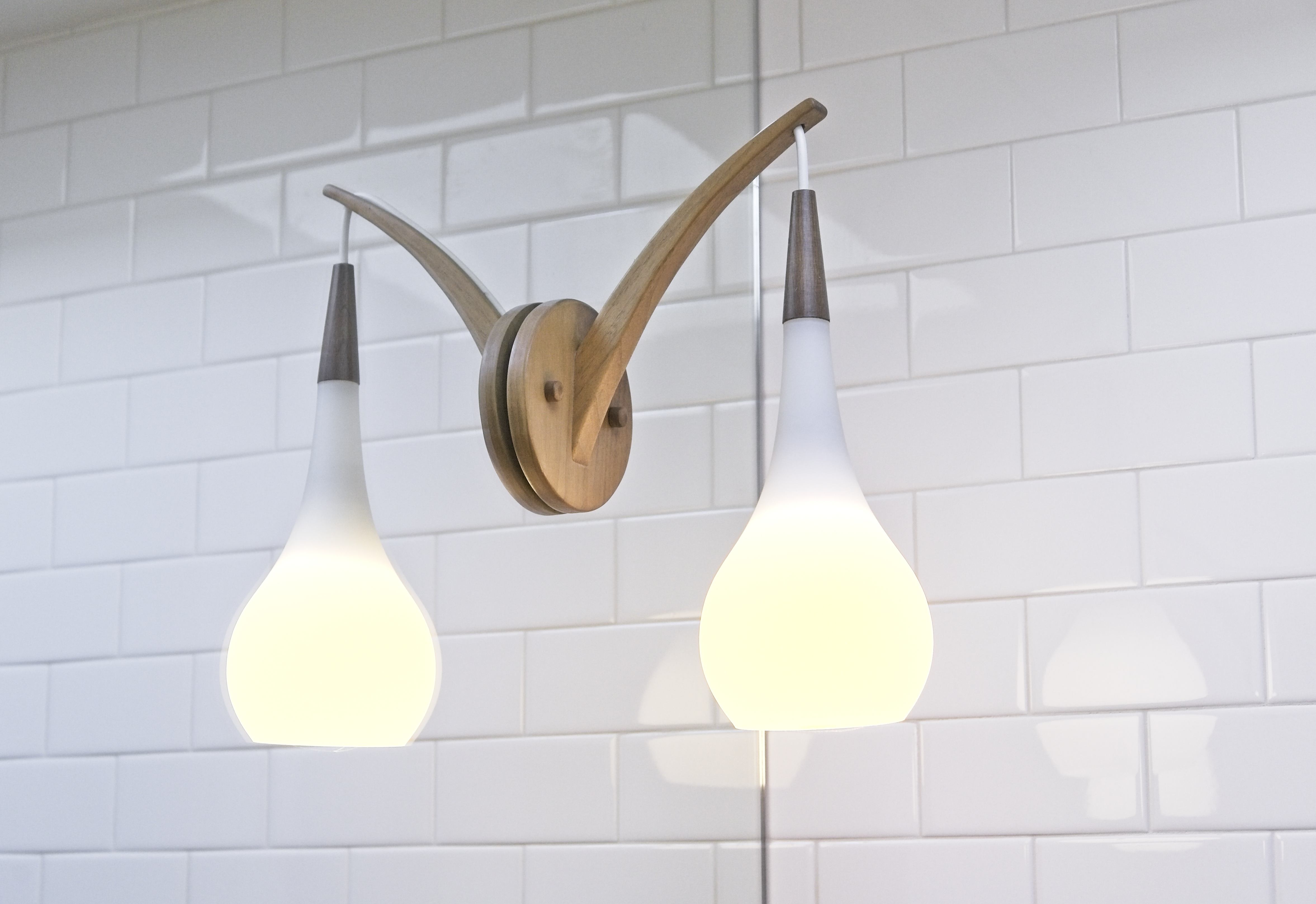 The mirror provides a nice reflection of the sconce.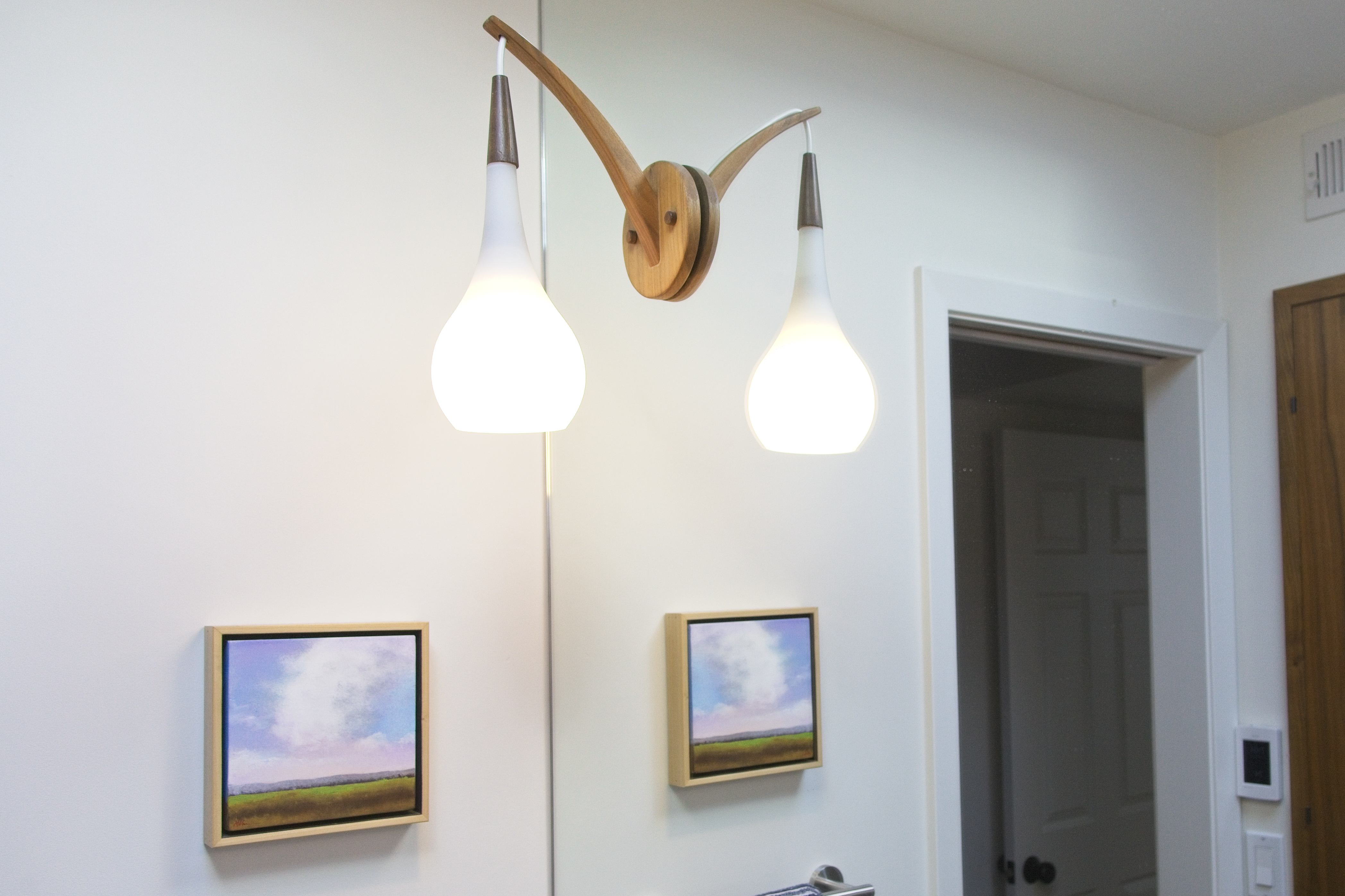 The other sconce and a bit more of the overall bathroom.
The wall mount was created using a quick shop-made circle-cutting jig on the bandsaw. I created a small walnut dowel on my lathe and cut it into small buttons and tapped a threaded hole in the back of each one to serve as nuts to secure the sconce to the wall.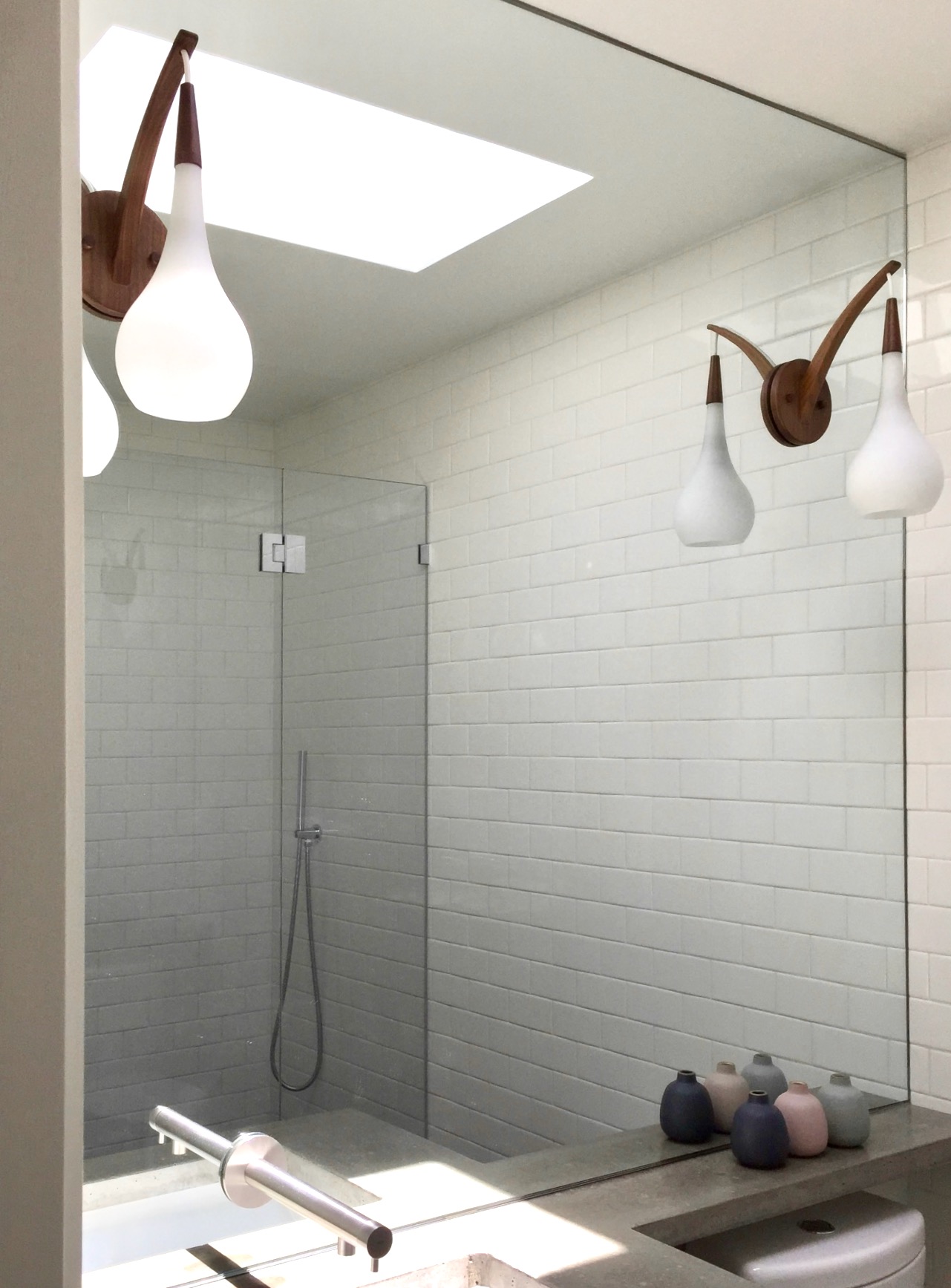 The pair of sconces mounted above our vanity.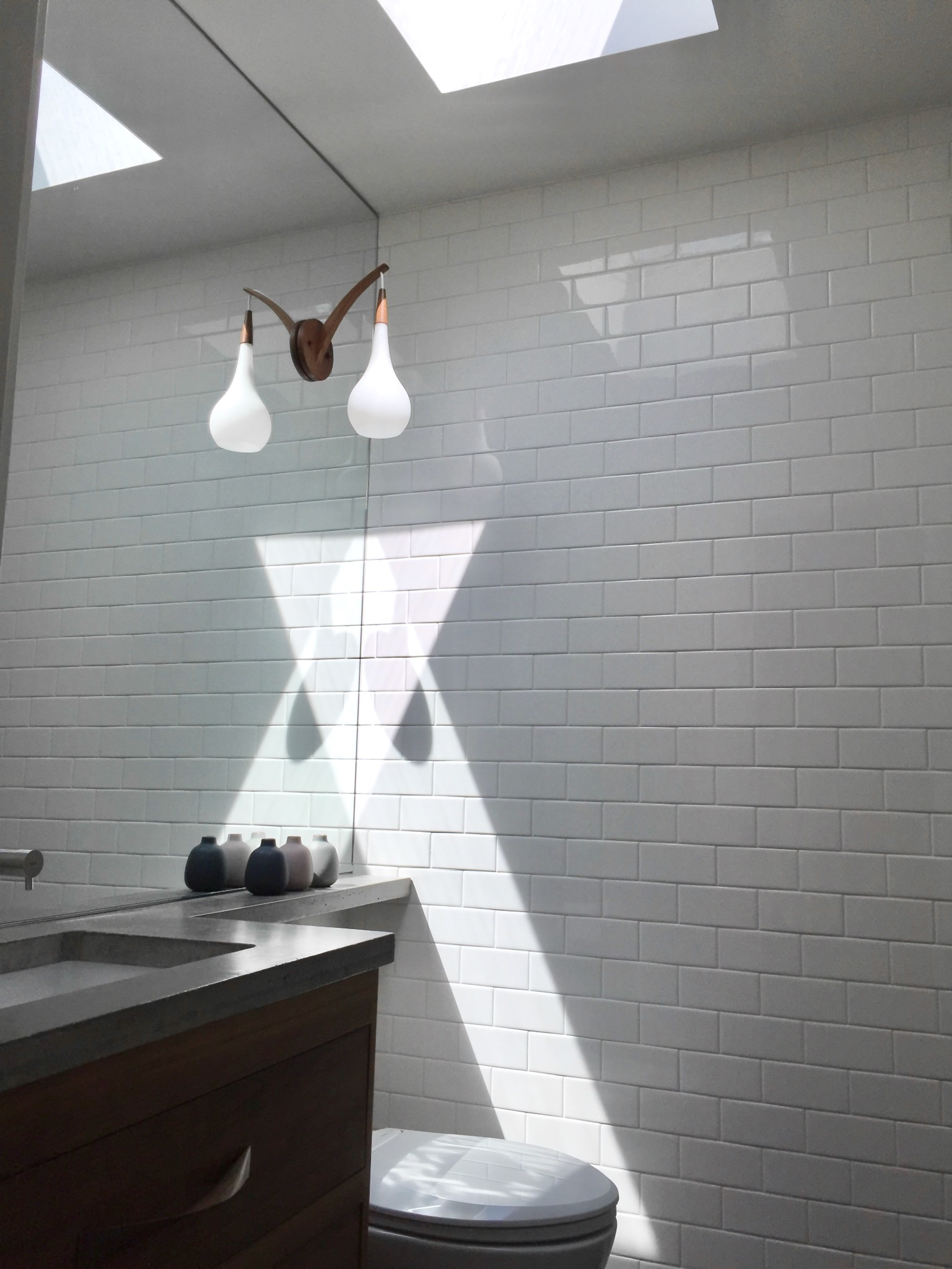 The mirror creates some really interesting lighting patterns throughout the day.